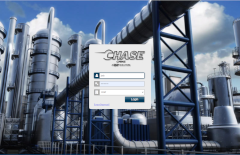 An effective Computerized Maintenance Management System (CMMS) meets most of any organization's operational needs. In today's ever increasing competitive marketplace, a well-designed CMMS could very well be the difference that gives a company an edge over their competition.
Chase CMMS is designed to unify the processes that track the inventory costs and the costs associated with the management of plant or facility equipment. Users that traditionally work in their discrete organizational units will now have access to consistent data and processes across the entire organization. Information regarding routine processes is transferred to the people so that informed and timely management decisions with respect to their asset management program can be made, enabling all your employees to participate in the asset management process.
Modules contained within Chase CMMS provide a way to tie information found in the purchasing process, inventory management and the work order/PM program back to a specific equipment record. When all of the costs involved in these different processes are linked to a specific piece of equipment, then sound business decisions may be made about the repair of the equipment. These costs may make the decision to replace a specific equipment asset easier since the true cost of that asset has been established.
For more information, please Contact Us.